Our Capabilities
Janette Weir, Director
Janette Weir is one of the founding directors of Ignition House. She has more than twenty years research experience and brings a broad range of research and consultancy skills and experience from her previous roles.
Janette is responsible for new business development and is Head of the Financial Services and Public Sector Practices.
Janette started her career as an economist at the Department of Work and Pensions, where she spent five years advising ministers and policy makers. This gave her a solid grounding in research skills and an understanding of the public sector.
She moved to be Chief Economist at the Association of British Insurers to build detailed knowledge of the insurance sector. From there, she led a team of thirty analysts covering all aspects of Financial Services as Head of UK Financial Services Research at McKinsey and Company. She was part of a pan-European team, which gave an international flavour to her research skill set. She also worked in a small team for a year to develop and implement McKinsey's knowledge management strategy.
As Director of the Financial and Public Sector Practice at IQ Research, she built a solid practice of bespoke and syndicated work for financial services companies, economics consultancies, regulators, and trade associations.
Janette is a well known industry expert on the life and pensions sector, and often writes articles for the trade press.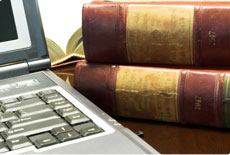 Read more about...